Carey Ann Strelecki
My background is in documentary and educational television and film. I've worked on projects with PBS, National Geographic, TLC, the Discovery Channel and the major networks. I've also produced media for several museums around the country and a planetarium show.
I went into public television based on a belief that all people should have access to knowledge to both improve their minds and help them better their lives, regardless of their economic situation.
The main inspiration for my career choice was Fred Rogers of Mr. Rogers' Neighborhood, which was produced at WQED-TV, where I got my first job in television. Mr. Rogers had an influence on my early life and I hoped to be a part of television projects that could impact people in a positive way. One of the most thrilling experiences I've had was meeting him when I was running an errand for another show. My hands were trembling, I was filled with so much excitement. He was just as kind and gentle in person as he was on his show.
As a documentarian, I've been lucky to have been a witness to the many challenges and triumphs of people all over the world, some famous, some not so famous, but no less important.
I was privileged to be the lead researcher on Academy Award-winning documentary projects like
An Inconvenient Truth, directed by Davis Guggenheim and Alejandro Inarritu's Carne y Arena, a virtual reality project that seeks to increase empathy for migrants and undocumented workers making the perilous journey of crossing the border between Mexico and the United States. I performed the same role in Inarritu's short film, Darkness, which was part of 11.09.01, a feature film about international reaction to September 11th.
My experiences as a volunteer tutor helped shape my choices
I started tutoring informally when I was still in grade school and have been doing it in some capacity ever since. I've been a volunteer with several free tutoring programs since then. To me, there's nothing better than seeing a learner's face light up when they realize they can understand a hard-to-grasp concept.
I was tutoring in college when I encountered a student named Ramon, who was part of a small group of athletes who needed to bring their grades up in a core science class. We would sometimes read essential parts of the science text together outloud. It was then that I suspected Ramon didn't know how to read. This was the first time I had knowingly encountered a person who had been passed through the educational system without attaining literacy.
I was flummoxed. I soon came to realize that I had no idea how to help him. I had tutored students in many subjects, but never been taught how to teach reading itself. I shifted away from oral reading sessions so Ramon would not feel put on the spot and alerted the Athletic Academic Assistance Center, which had hired me to form this tutoring group. To this day, I remain deeply troubled by that memory, and the fact that I'll never know what they did to help him, if anything.
The memory of Ramon and my powerlessness to help him haunts me to this day. It's one of the key reasons I sought to attend the Educational Therapy Masters program at California State University, Northridge (CSUN). While there, I learned the foundations of literacy education while independently supplementing theory with trainings in reading and spelling programs taught by Wilson, the Institute for Multi-Sensory Education, PESI, the International Dyslexia Association and the Dyslexia Training Institute.
After moving to Los Angeles, I encountered many more adults who struggled with reading, writing and spelling while working with technical and creative professionals in the entertainment industry. To this day, I have people call me on the phone asking me to "look things up on the internet" for them because their spelling is so far off even Google's spell-check/auto-complete function can't decipher what they're asking.
And yet, I've encountered resistance when I've tried to do reading and spelling remediation with older school age students in my work. I'm still grappling with why this would be, but experts I've consulted lead me believe it's often due to teacher training. This theory was confirmed when I asked the professor of a literacy class a question about a reading remediation technique we had been reading about. Casting my question aside, he confided to me after class, "You know, if you give a kid a book, they'll teach themselves to read."
While that may be true for many students, it was not what I had been seeing in my tutoring sessions. Perhaps it's because I work one-on-one with students - versus teaching an entire class - that it doesn't have the chance to get by me. Studies confirm a significant number of students need to be taught systematically and directly - the way one would teach a foreign language. As an amateur polygot, I'd support this finding. Especially given the fact that English is comprised of lexical elements that reflect spelling patterns from at least four languages: Latin, Greek, French and Anglo-Saxon.
Dyslexia advocate Kelli Sandman-Hurley, EdD relays the following story in her book, Dyslexia and Spelling: Making Sense of It All: "I once asked a group of dyslexic kids if they wanted to know how to spell and every single hand went emphatically into the air... People who say spelling isn't important while they are talking about how to teach a struggling student are usually people who can spell."
Maryanne Wolf's book, Reader Come Home: The Reading Brain in a Digital World, further concretized for me the importance of literacy. In her book she discusses the benefits of reading longer works of fiction, which help readers develop empathy through the exploits of characters facing different life challanges than they may be facing. We can literally "read their thoughts" in ways we can't do when watching movies or TV.
Citing experts from many fields, she explores the ramifications of taking in information on digital platforms, where readers are continually bombarded by digital interruptions like texts and notifications from social media which result in reduced attention span and cognitive patience. This, in turn reduces opportunities for contemplation and the formation of complex critical thought, leaving today's readers more vulnerable to slick marketing persuasion techniques and even worse, political manipulation.
Now more than ever, I can see the importance of helping students and adults go back and fill in the gaps in their reading, spelling and writing skills. I'd like to use technology to identify and address those gaps by creating apps that would use gaming techniques for assessment and then teach new concepts in a fun and engaging way using gamification techiques. In an ideal world, I'd like to create a kind of Duo Lingo for struggling readers of English.
Since embarking on my training in educational therapy, I've completed sevearl literacy trainings that utilize different approaches to help struggling readers. Most ed therapists, teachers and special ed teachers I've met haven't. The ideas are in the public domain. I want to liberate the best of those ideas from behind expensive corporate paywalls and make them available for everyone. I think it's a crime that they're aren't aleady.
I'm also in a unique position as a person with a background in non-fiction media in that the boundaries of professional territorialism don't constrain me. There are valuable concepts from speech and language therapy, psychology, education and linguistics that need to be brought together into one program for those who can't afford the luxury of hiring their own professional on a one-on-one basis. The future of our country as a world competitor - and a democracy - depend it.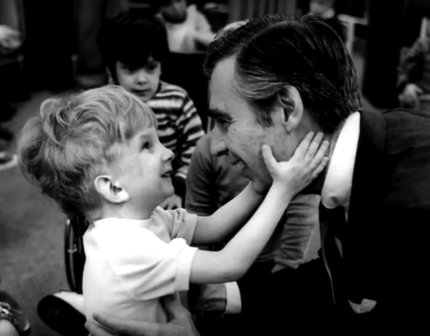 At the Academy Awards with Alejandro Inarritu not long after Carne y Arena won an Academy Award, the first Virtual Reality piece to receive one.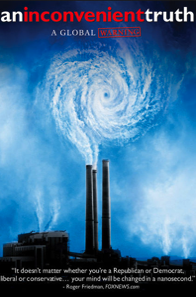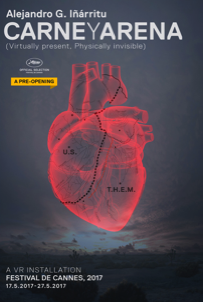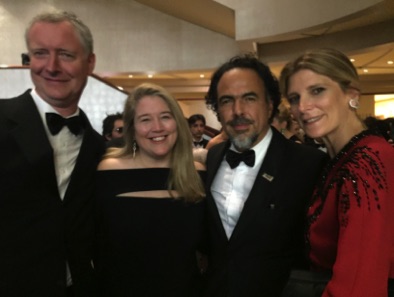 Some of the fine projects I've had the privilege to work on with some of the most dedicated and talented people on the planet.