Carey Ann Strelecki
My background is in documentary and educational television and film. I've worked on projects with PBS, National Geographic, TLC, the Discovery Channel and the major networks. I've also produced media for several museums around the country and a planetarium show.
I went into public television based on a belief that all people should have access to knowledge to both improve their minds and help them better their lives, regardless of their economic situation.
The main inspiration for my career choice was Fred Rogers of Mr. Rogers' Neighborhood, which was produced at WQED-TV, where I got my first job in television. Mr. Rogers had an influence on my early life and I hoped to be a part of television projects that could impact people in a positive way. One of the most thrilling experiences I've had was meeting him when I was running an errand for another show. My hands were trembling, I was filled with so much excitement. He was just as kind and gentle in person as he was on his show.
As a documentarian, I've been lucky to have been a witness to the many challenges and triumphs of people all over the world, famous and not so famous.
I started tutoring in high school and have been doing it in some capacity ever since. I tutored at three different academic centers in college, to help pay my way through college. I've volunteered at several free tutoring programs since then. To me, there's nothing better than seeing a learner's face light up when they realize they can understand a hard-to-grasp concept.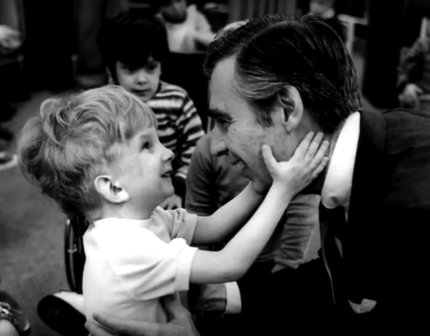 I was privileged to be the lead researcher on Academy Award-winning documentary projects like An Inconvenient Truth, directed by Davis Guggenheim, and Alejandro Inarritu's Carne y Arena, a virtual reality project that seeks to increase empathy for migrants and undocumented workers making the perilous journey of crossing the border between Mexico and the United States.